TerraTime is available in two editions:
TerraTime Free
As its name implies, this edition is free to download and use ad infinitum. It includes most of the functionality described on this website, with the following exceptions:
Globe and Map layers are static and do not update from satellite imagery. The satellite feeds cost us money, both to source and to host, and we need to cover those costs. Live imagery is available as an add-on to TerraTime Free as an in-app subscription for US$1.99/year. Note that the day/night layer (which isn't downloaded) does still update in real time.
The Clock and Compass only include a single style, Material. We're working on additional styles and expect to make them available for purchase when they're ready. Note that this limitation also applies to the Android Wear watch face.
Because TerraTime Free uses Google's in-app purchase system, it's only available on Google PlayTM.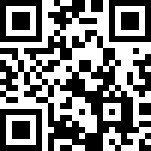 TerraTime Pro
If you prefer, you can get all of TerraTime's functionality — dynamic satellite imagery, and all current and future Clock/Compass styles — for a single, one-time purchase. It's available from the following app stores: